Project 3.1 – Developing hybrid biofilters to treat both urban stormwater and nitrate-contaminated groundwater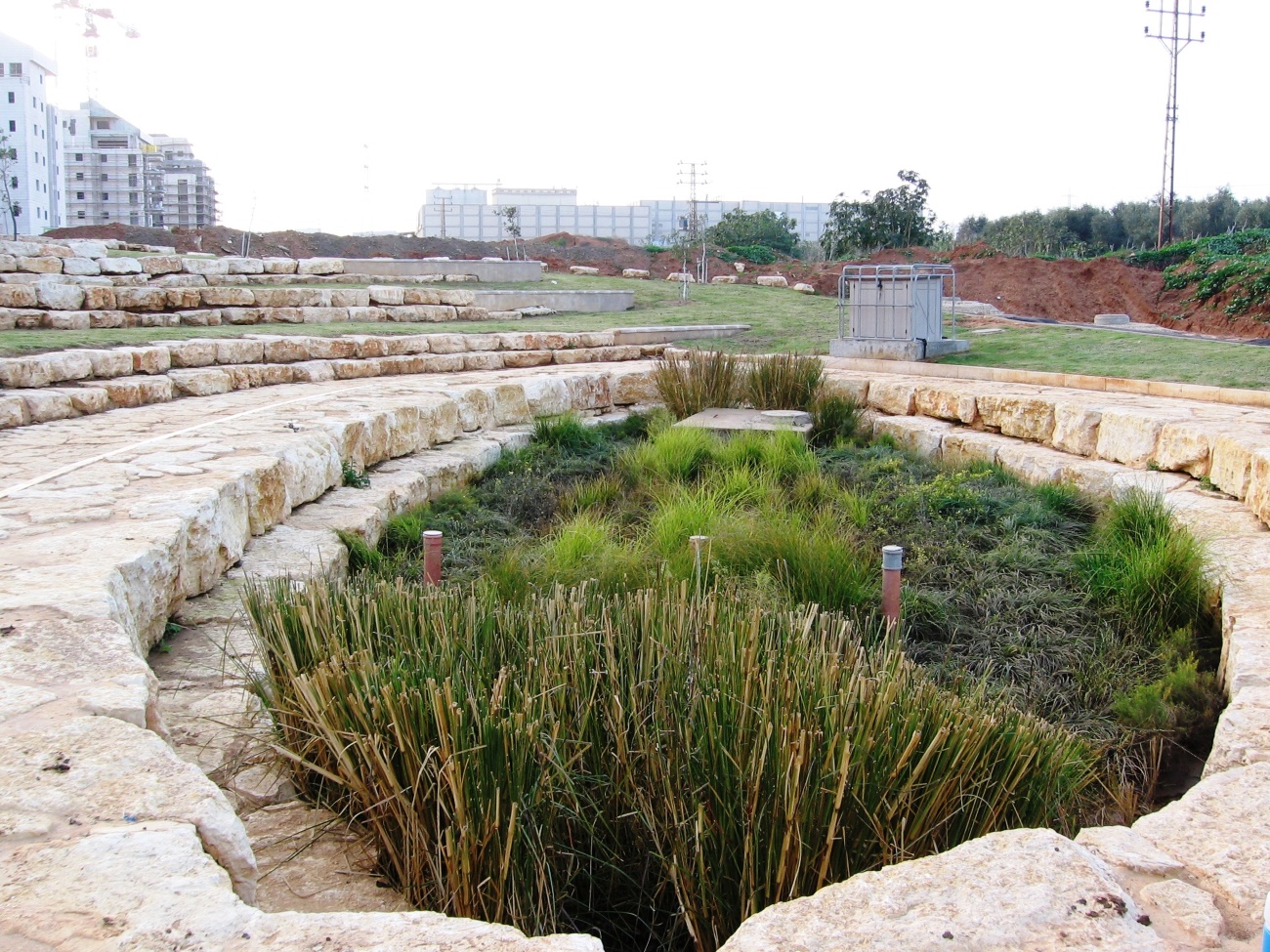 This report summarizes the fourth stage of investigation of biofiltration of nitrate-contaminated groundwater, according to the research plan. The first stage (during the first year) consisted on columns generation I with two alternative media (tuff and plastic beads) and with cotton as a solid carbon source. Based on first year results, further stages of denitrification experiments were done using new improved biofilter columns (Generation II), which were designed and constructed according to the Australian experience (the height and internal composition of the filter media layers). During the second year, two alternative solid carbon sources were tested: cotton vs. wood chips, both mixed with pea straw. In stage two and stage three (during the second year of study), for the same columns configuration, two hydraulic loads were tested. In the fourth stage (during the third year), plants were added to the columns.
According to the research program, third year tasks included also treatment of stormwater (winter configuration). For this purpose, seven new columns were assembled. The columns included two types, which differ in height, in order to test Israeli applications, which may be limited by a shallow infrastructure of water and sewage pipes. A synthetic mixture for the simulation of Israeli stormwater (especially organic matter and nutrients) was used, based on the data collected by the two other research groups (Technion and Hebrew University) in the Kfar-Saba area. These columns were operated with gradually increased loads, starting with 1 liter twice a week and ending with 15 liters once a week. Some of the columns were planted with three different plants to test vegetation effect.
In the fourth year of study it is planned to apply the hybrid concept by operation of a large set of biofiltration columns with alternating conditions of winter and summer operation (as done separately so far).
To read and download the research report (Hebrew): 
To download and read the full research booklet
"From a Nuisance to a Resource 2017" (Hebrew)